RONIN Release: Friday 4th March 2022
Improved Blog Features and ronin.cloud Website Upgrade!
Features
We have moved our blog search feature so that it now appears at the top of every page for easier access
The search feature is also much improved to provide you with a wider, yet more relevant list of results from our blog based on your search keywords
Added Table of Contents to blog.ronin.cloud posts
Our blog posts are full of helpful information, and we know that sometimes you may just wish to quickly jump to a particular section of a post. Well, now you can using the Table of Contents that appears just below the feature image at the top of each blog post.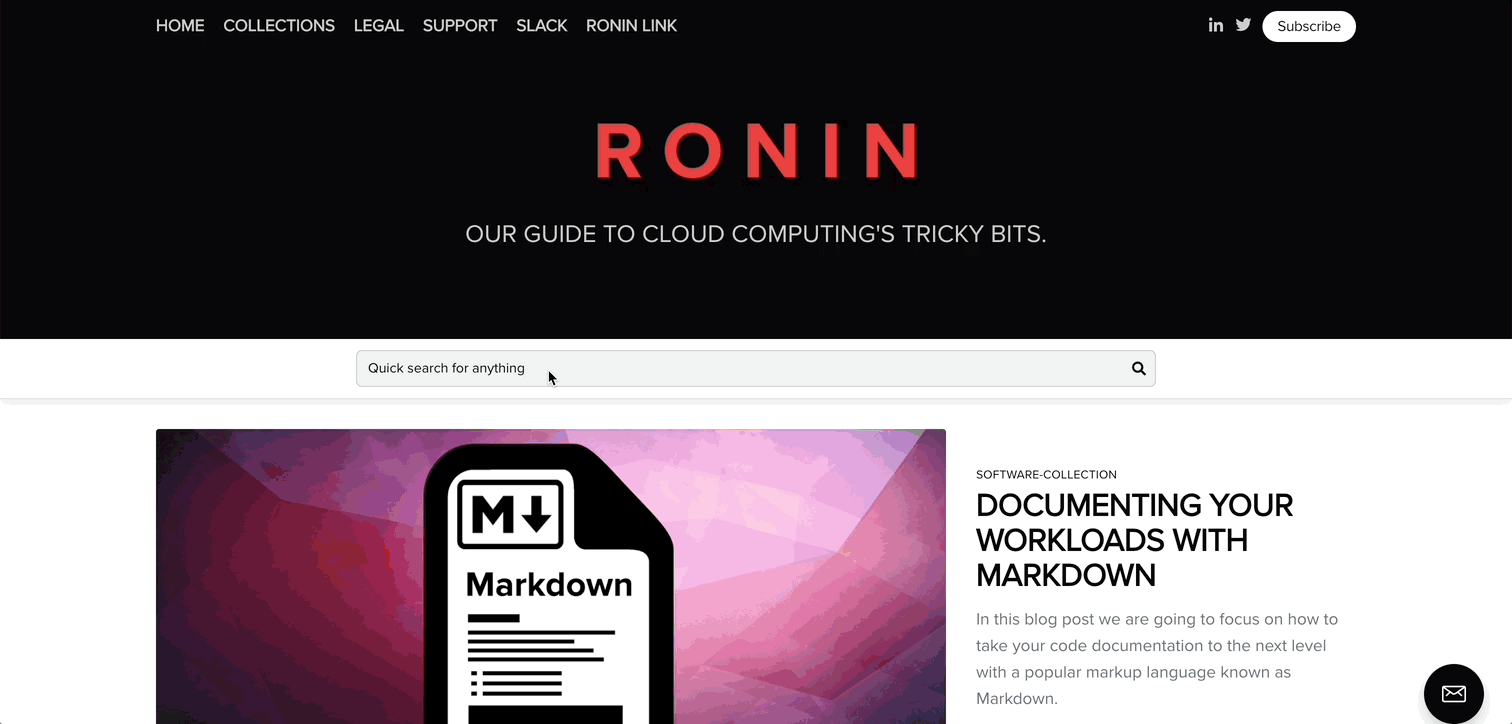 We thought it was about time that we show our website some love and give it a bit of an upgrade. It still has the same RONIN feel that we all know and love but with some new helpful pages including:
More information about our products and additional options for your RONIN with beautiful isometric diagrams to help explain the underlying architecture
Industry-specific information that describes how RONIN can support users from various sectors and assist with meeting compliance mandates
More details surrounding the process of acquiring RONIN from an initial demo and quote right through to user and administrator training