RONIN Release: Tuesday 13th September 2022
RONIN LINK V2.3.0 - Upgraded RStudio, Custom DNS Settings, New Mount Drives Feature!
RONIN LINK V2.3.0
New Features
Upgraded RStudio version.
Added the ability for users to specify custom DNS servers for RONIN LINK to use in the RONIN LINK settings.
Added a new machine tool for mounting drives. RONIN LINK will check all EBS and Ephemeral drives attached to your machine and determine which drives are mounted. For unmounted drives, RONIN LINK will give you the option to automatically mount the drive (if a filesystem is detected) or format and mount the drive (if no filesystem is detected). Drives that have been identified to have a file system that is not the full size of the drive will also be identified as "Resized drives". For more information, please refer to the main RONIN LINK blog post here.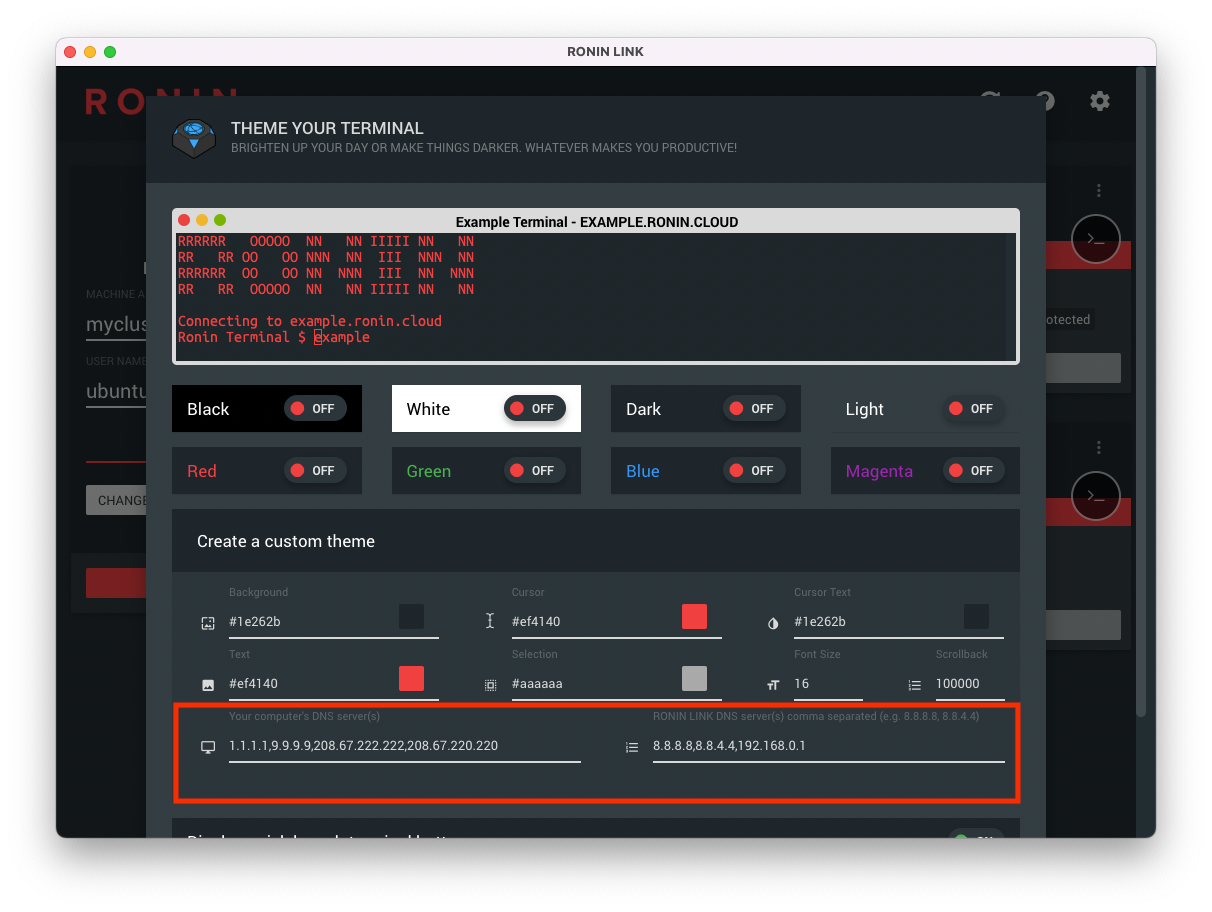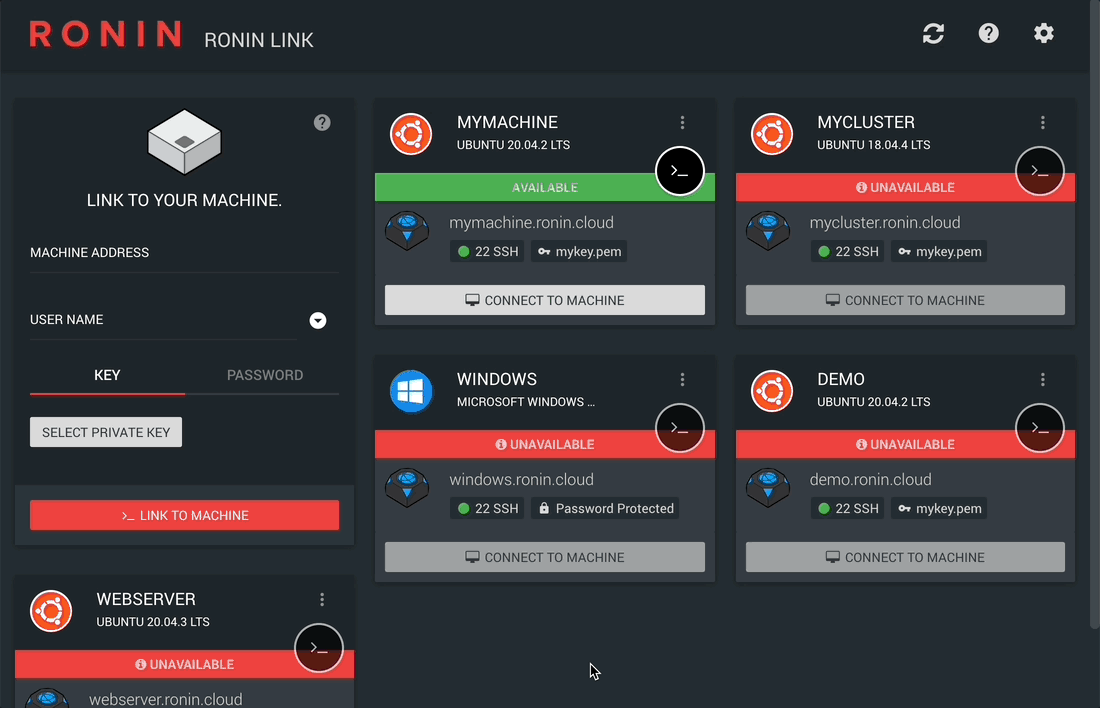 Bug Fixes
Fixed bug where linking to Jupyter notebook would display a temporary error upon first launch
Removed case sensitivity for Windows administrator username
Added a shutdown catch for Mac so that RONIN LINK will quit upon shutdown